Adidas is well known for providing an array of high quality shoes and workout wears. Though they charge a little extra but their products live up to the promise of quality and comfort. Here are some latest arrivals of Adidas shoes in Australia.
1) PULSEBOOST HD shoes
This pair of shoes is extremely comfortable as it is created with a sock material lined on the inside and also fits perfectly as it comes in all the different sizes. There are three available colors for this product and a variant for women as well. With durability, it works absolutely perfect for marathons, trails and workouts. The soles are designed for a smooth run and jogging experience so you might want to try it out.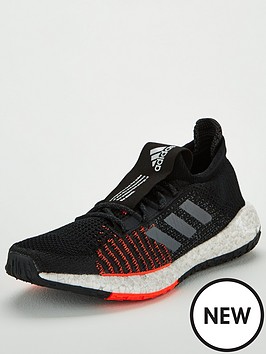 2) COPA 19.4 Turf shoes
These are shoes relevant to soccer lovers and is the latest version. The outer made with leather gives it a luxurious look. The vamp being stitched is designed so that the ball won't slip off. As always, there is a large size range to chose from to fit your foot and the color it is available in is core black, white and few more variations..
3) Terrex Trackerocker shoes
This pair of shoes is designed for women and has catchy looks. With a durability, it also has a breathable mesh and soft cushioning on the inside. The outer is synthetic and is perfect for trail running. The size and color range is wide including pink and grey and is designed to fit your foot perfectly.
These are three latest adidas arrivals that you might want to check out for your next trail run or game.
With the finest quality, these give the assurance of comfort and being durable you don't need to worry about anything else. With all this comes a high price, but the products are worth a try.